'
'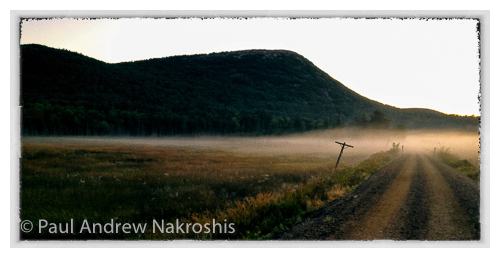 The relative dearth of photos recently is a result of having become somewhat obsessed with trail running. I've never been a runner, but have done my share of distance touring, hiking, and swimming. Having decided that I don't feel so safe bicycling on roads with swerving cell phone texting drivers, and because it takes at least 30 minutes to get to the nearest pool to swim, I decided to start running back in May 2012.
I don't really like running on roads, but I absolutely love being in the mountains, so trail running was a natural for me. Mind you, I have never really run before aside one a very brief stint in graduate school when I ran for a few months. I say it was a "natural" but certainly not an easy progression to covering any significant distance without stopping. At first, I couldn't even run up the first small hill (100 m) that starts 1 km from my house, and had to walk sections of a small 4 km loop. I would get totally out of breath and had to run and walk to complete the loop.
But, interestingly, once I let go of the judgement that walking was bad, it only took me about 5 tries till I could run the whole loop. Then I gradually began increasing distance, until an unfortunate night run when a previously rolled ankle decided to let me know that it had enough. It took 6 weeks of downtime when all I could do is cycle and swim to keep up the aerobic base. But come August, I've been able to run again, the longest run being a 20km run over on Mount Desert Island. Took me 3 hours and 4 gels, but it was a lot of fun.
I live in Franklin, Maine, in DownEast Maine, just bordering on the hopping town T10SD (which means Township 10 Southern Division, for those of you not familiar with this highly underpopulated part of Maine). There are five 300+ meter peaks in my backyard, and I've been working up to running all 5 in one go. I often go out on a run up Schoodic Mountain (that's the peak in the above photograph)
or along the Sunrise Trail, and at this point, I've run the whole network of trails over all five peaks, and I'm ready to try a single end to end run that ends at my house.
What does this have to do with photography? Well, I still want to photograph, and since I run in places I normally would hike to in order to make images, I naturally want a camera that I can run with. My full-frame dslr is WAY too heavy to comfortably carrying while running, and I'm very interested in seeing what I can carry that still has outstanding image quality. The iPhone4s has a reasonable P&S camera, but it just doesn't have the dynamic range and image quality that I wish it would. So, what camera would be easy to carry, yet have outstanding image quality?

So far, I have a few candidates, an Olympus Pen (the newer one with the OM-D Sony Sensor), Fuji XPro-1 (or wait for the XPRO 2?), or …well, I'm not sure what other cameras I should consider. Are there any trail runners out there with good suggestions?
I see two problems with this scheme. First, I'm already forgoing a tripod—something I'd never do with my dslr, and second, carrying anything goes against the whole minimalist simplicity I love about running. So, I'm somewhat puzzled, and cannot seem to come to any resolution, and I just keep running with my iPhone.