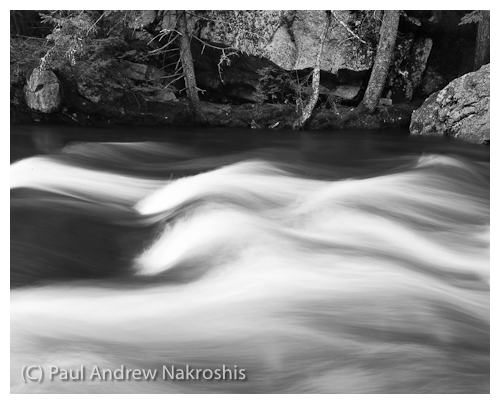 I'm busy delving into the newly released Lightroom 3, organizing my library and doing some much needed keywording. In the course of doing so, I came across this photograph taken last fall at the Upper Falls, Cathance River, ME Thought it would make a nice blog post.
I must say that I am completely delighted at the image quality improvements in Lightroom 3. The new Lens Corrections are fantastic and I now have no reason to maintain my license for DxO Optics Pro, which is a time and money savings.
Only 1800 images left to sort through! My mid year resolution is to finish this task and never to fall behind on keywording and organizing again.